PATIENT VISITS MEDICAL RECORDS COURT DOCUMENTS INTERVIEWS FOCUS GROUPS MEETINGS CONFERENCE CALLS AND MORE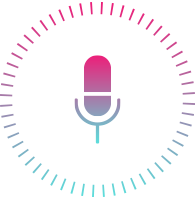 Accurate. Timely. Guaranteed.
Welcome to Baltimore Transcription,
A local transcription company with a global reach.
We are a premier virtual scribe company that provides quality transcription services for professionals and organizations across every industry you can imagine. From law practices to governmental agencies, we transcribe audio and video files into text quickly and accurately for businesses around the world. If you need a video presentation converted to typed content or are struggling to keep up with your EHR load, Baltimore Transcription can get it done.
All of our talented staff members are based in the United States and have an average of 17 years of industry experience–all of whom are committed to providing high-quality results and customer service 24/7. This dedication is why our transcription firm stands apart from the rest.
Give us a call today and learn how our standards in quality create not just outstanding results but an unmatched service experience.
100% US-BASED BALTIMORE TRANSCRIPTION SERVICES
You deserve the best when it comes to transcribing your important audio and video data, and we make this possible with a seamless customer experience. Our company outmatches our competitors in many ways, but the most important of which is we only hire US-based transcribers. This ensures you get the highest quality results from experienced, native English-speaking typists.
CUSTOMER SERVICE AT YOUR CONVENIENCE
At Baltimore Transcription, your request gets treated with the utmost care. Our skilled transcriptionists treat every assignment with priority, no matter the size or urgency of your order.
GET YOUR DATA TRANSCRIBED ACCORDING TO YOUR SPECIFICATIONS
Businesses grow, and professionals collaborate, which makes scalable transcription services a must. Our firm is proud of our ability to quickly adapt to large volume demands at a moment's notice. All of this is thanks to our extensive network of US-based typists standing by to assist you.
Transcription Services in Baltimore
Have audio or video projects needing to be transcribed?
Let us take care of it!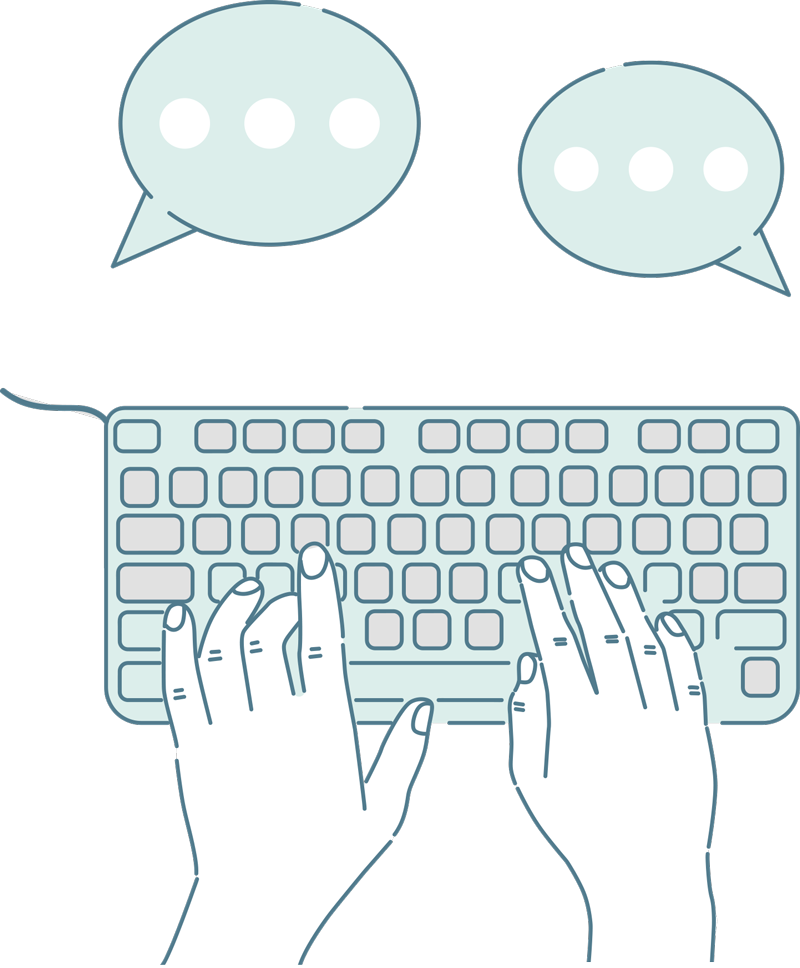 FROM SHAREHOLDER MEETING NOTES TO EHR REQUESTS, BALTIMORE TRANSCRIPTION IS READY
Whether you are a small team of professionals or a multi-branch law firm, converting important audio and video to text is a time-consuming process. Let us handle transcribing this information for you. Save your time for more important things on your agenda this week! We service numerous industries and provide them with outstanding accuracy and quick turnarounds every day!
WE ONLY USE US-BASED TRANSCRIPTIONISTS
Unlike other transcription services around Baltimore, we get it right the first time by only using domestic staffing resources to process your order. Our team members average 17 years of experience and bring real-world industry expertise to the projects they service.
DISCOVER WHAT HIGH-QUALITY TRANSCRIPTION RESULTS LOOK LIKE
When you send us your audio or video files to be transcribed, we require our typists to provide the most accurate results possible for your project. By using a triple pass inspection approach to your request, we can further eliminate annoyances like blanks, garbled phrasing, and other troublesome errors.
GET YOUR PROJECT DONE FAST
Many of our clients receive their transcribed documents in under 48 hours, but we offer expedited service options for those needing their documentation sooner.
WE TAKE THE MYSTERY OUT OF TRANSCRIPTION PRICING
Upfront pricing of our online transcription services for Baltimore area businesses and professionals is something we always provide. Call us today to get a quote!
ACCESSIBLE CUSTOMER SUPPORT WHEN YOU NEED IT
We don't just say clients are our number one priority–we mean it! You can always reach one of our US-based customer support team members 24/7 to get any questions or concerns addressed regarding our services.
Baltimore MEDICAL TRANSCRIPTION
ENJOY EHR DOCUMENTATION IN REAL-TIME
Using our secure Remote Scribe technology, we can bring your EHR transcription projects to the future! Our transcribers can take care of your records updates in real-time, freeing up your time for more important projects.
COMPATIBILITY WITH MOST EHR SYSTEMS
Worried about how we can integrate our transcription services with your current EHR system? We are all about seamless customer experiences and have made charting your notes a seamless experience thanks to our integration technology.
100% CUSTOMIZABLE
Medical practices and solo physicians need solutions that can be tailored to their unique needs. Baltimore Transcription provides unparalleled flexibility that can easily match these requirements.
ENTERPRISE-GRADE SECURITY
Like many businesses, you are technology-driven and require uncompromised security for your sensitive data. Baltimore medical firms trust us in handling their transcription because we are HIPAA-compliant and we use state-of-the-art encryption. Using end-to-end AES-256 technology, we keep every letter of your patients' data secure and only transmit it via multi-factored authentication that is de-identified.
DISCOVER RELIABLE AND ACCURATE TRANSCRIPTION SERVICES
As industry pioneers in transcribing audio and video files to text, Baltimore Transcription has consistently satisfied our customers with our virtual scribe solutions. Find out why we are so confident that our services will meet and exceed your expectations by trying us out risk-free for 30 days!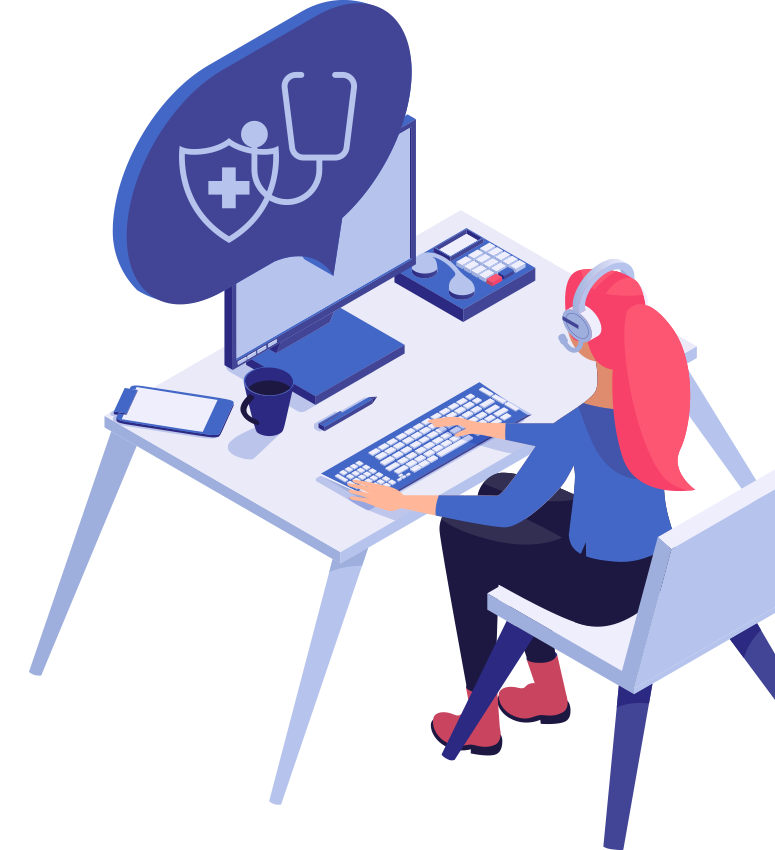 FREE GUIDE FOR MEDICAL PROVIDERS: NAVIGATING DOCUMENTATION SOLUTIONS
"The turnaround time is phenomenal. The staff are friendly, courteous, and are quick to respond to any issues you may have. I highly, highly recommend this company for any of your transcription needs."
Cindy W.
Medical Secretary
Berkshire Orthopedic Associates
★★★★★
"They have excellent customer service! I highly recommend them! We have been using their service since 2005!! I would give them a five star review for impeccable service."
Suzanne B.
Office Manager
Physicians Medical Rehabilitation Associates
★★★★★
"We have been working with Princeton Transcription* for a few years. Princeton is our first choice for all of our transcription needs. Their quality of work and quick turnaround time is perfect for our needs. We are very happy working with Princeton!"
Marisa K.
Project Logistics Manager
Human Factors MD
*Princeton Transcription (PTI) is our parent company.
★★★★★
"Coordinated Medical Network has been doing business with PTI* for 15 years. We have always been very pleased with their services. They always go the extra mile for us and are very pleasant to work with."
Coordinated Medical Network
*Princeton Transcription (PTI) is our parent company.
★★★★★
"Princeton Transcription, Inc.* is a solid transcription service that delivers accurate results with an excellent price. Turnaround times are superfast and the account managers are incredibly professional. Highly recommended!"
Heather H.
Office Manager
Donald R. Counts, M.D.
*Princeton Transcription (PTI) is our parent company.
★★★★★
"As a customer of Princeton* well over 12 years I can tell you for sure there isn't anyone out there better. I have been in the medical field for 35 years and have utilized many companies, this one is top notch. You can't go wrong with this company. I have nothing but respect for the way they run their business."
Kim S.
Office Manager
Stuart J. Gordon, M.D.
*Princeton Transcription (PTI) is our parent company.
★★★★★
"We have used Princeton Transcription for many years. They have spoiled us for any other service. They provide timely turn-around; are competent and efficient- always willing to work with us to make sure we have what we need, when we need it. I highly recommend their services."
Terry Murillo
Practice Coordinator
North Atlanta Pulmonary & Sleep Specialists
*Princeton Transcription (PTI) is our parent company.
★★★★★
"We have been using Princeton for a few years now. They are reliable, their transcription is accurate, and their turnaround time is excellent. If there's an issue, they are always willing to resolve it, or help with it, depending on the situation. I would highly recommend them to anyone looking for a reputable, dependable transcription service."
Melanie Cellini
Dr. Jeffrey D. Gaber & Associates, PA
*Princeton Transcription (PTI) is our parent company.
★★★★★
It's time to get your transcription project finished!
Call us today!
We strive to respond to form requests within one business day. For immediate assistance or if you already have an account with us, please contact us at 410-469-6054. Thank you!